Loyalty Gold Program (For Non-Residents)
Steeple Chase Loyalty Gold Program (For Non-Residents)


2023 Loyalty Gold Program
($225.00 / year – get $10 off your round *see below)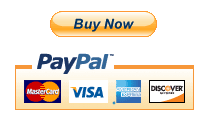 Program Fee: $225.00 ($300.00 for couples) – Annually
What You Get:
$10 off all Non-Resident Green Fees, Anytime (Weekend, Weekday, Senior, Twilight)
$5 off all Non-Resident 9 Hole Green Fees
Membership into our Standard Loyalty Program
Earn 15% on all Rounds Played as well as Merchandise Purchased
Ability to Redeem Loyalty Points for Weekday Play (Monday – Friday)
– Non-Transferable – Only Valid on your round, even if you pay for additional members of your group
Contact the Pro Shop for additional details
Here is a Breakdown on Regular Weekend Play:
Basic Math would suggest one would need to play 22.5 Rounds in order to start to save money with this program. That is untrue. Don't forget the Loyalty Points accumulated EVERY TIME YOU PLAY – redeemable for free rounds Monday – Friday!
Start Saving after your 12th Round – Example Below
Rounds Played = 12
Amount Saved = $120.00
Loyalty Earned = $115.20
Total $ Saved = $235.20 (get this by adding what you saved off the traditional green fee ($120) with what you earned in Loyalty Points ($115.20)
Using the Same formula above – See how your savings add up each additional time you play:
Rounds – Amount Saved – Loyalty Earned – Total $ Saved
15 Rounds – $150.00 – $144.00 – $294.00 Total Saved
20 Rounds – $200.00 – $192.00 – $392.00 Total Saved
25 Rounds – $250.00 – $240.00 – $490.00 Total Saved
The More You Play, The More You Earn!
Rather than offering coupons or random deals to both frequent and infrequent customers, Steeple Chase has developed a program to reward those who enjoy playing Steeple Chase regularly. We want to eliminate the problem of offering discounts to the casual Steeple Chase customer while those who are Loyal often get nothing for their efforts. If you play Steeple Chase a few times a month, this is the perfect program for you. Or, if you are looking for a new course to play regularly, consider Steeple Chase as this program offers you a 13.5% discount on Green Fees (weekend; 15.4% weekday discount) – as well as the opportunity to earn free Weekday rounds.
If you have any questions – please feel free to contact the Pro Shop – Thank You